10R Bluetooth 4.1 Class 1 Stereo Headset with long-range Bluetooth Intercom for Sport Bike Riders
The 10R is a Bluetooth 4.1 stereo headset with long-range Bluetooth intercom designed specifically for sports bike riders who prefer smaller form factor for maximizing their riding performance, yet maintaining rich features of Bluetooth intercom. With the 10R, you can call handsfree on your Bluetooth mobile phone, listen to stereo music or voice instructions of GPS navigations by Bluetooth wirelessly, and have intercom conversations in full duplex with other riders.
Thanks to the latest Bluetooth and the advanced digital signal processing technology inherited from the SMH10, the 10R offers the best sound quality for both incoming and outgoing sound in its class. Also, its super thin and compact form factor contribute higher performance for sports bike riding and it makes the SMH10R a perfect companion of sports bike riders.

Extreme bicycle racer equipped with SENA 10R
Patric Grüner
starts this year at the 4.800 km Race Across America (RAAM:
www.raceacrossamerica.org
) and has equipped his UVEX
®
bicycle helmet for the race with a
SENA 10R Headset
to keep in touch with his team in the accompanying vehicle.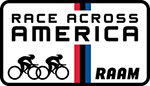 Slim. Light. Easy to use.
Low profile, yet rich with high-performance features, the Sena 10R lets riders make hands-free phone calls, listen to music, get GPS directions, and have full-duplex intercom conversations with other riders in crystal-clear audio quality through the stereo Bluetooth® headset. Ultra slim and featherlight, it is a particularly good choice for riders who want to concentrate on their riding technique and minimize fuss factor.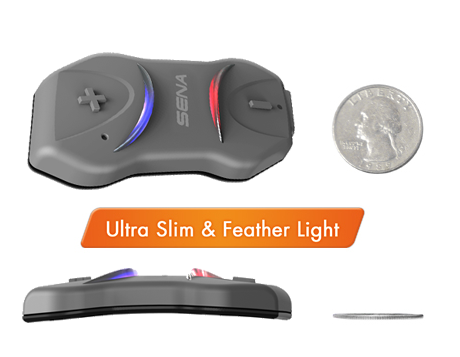 10R Features
Bluetooth 4.1 compatibel with all Bluetooth devices
Bluetooth intercom up to 900 meters (980 yards)*
With Bluetooth handlebar remote control
Ultra slim & feather light
Four-way conference intercom
Conference phone call with intercom participant
Multipoint for mobile phone+GPS
Voice prompts
Bluetooth stereo headset for Bluetooth audio devices such as MP3 players
Bluetooth music playback control by AVRCP: Play, pause,track forward and track back
Built-in FM radio with RDS AF and 10 preset station memory with automatic scan function
Sufficient sound level with integrated audio booster
Bluetooth handsfree for Bluetooth mobile phones
Bluetooth headset or stereo headset for Bluetooth GPS navigations
Water resistant for use in inclement weather
Crystal clear and natural sound quality
Can be used while charging on road trip
Individual volume control for each audio source
Firmware upgradeable

Bluetooth handlebar remote control.

Full control at the tip of your fingers.
The innovative Bluetooth® Handlebar Remote puts the controls where you can easily see and use them with a gloved hand, without interrupting the rhythm and safety of your ride.

---

Flexible, effortless connectivity.

Talk or share playlists with four-way intercom functionality.
Keep the chitchat going, share a playlist with up to four riding companions, or patch in a phone call that everyone can jump in on. The Bluetooth® 4.1-equipped 10R does it all with crystal-clear sound quality and proprietary noise-reduction technology at ranges of up to 900 meters (0.5 miles).

---

Enhanced user experience.

Extra volume, less noise, and helpful voice prompts when you need them.
Audio levels get a boost in noisy environments while Advanced Noise Control" technology cuts down on background noise for both incoming and outgoing audio. Bluetooth music playback control features play, pause, track forward, and track back functions, and each audio source has its own adjustable volume level. Easy-to-follow voice prompts will get you started using your 10R. And if your pals do not have Sena Bluetooth® intercom gear, Sena Universal Intercom firmware makes the 10R compatible with all other Bluetooth® communications systems on the market. Best of all, it is upgradeable for the life of your headset, which makes pairing and interoperability across brands a non-issue for as long as you own the 10R.

---

Versatile connectivity makes for versatile capabilities.

Stay connected and in control with the Sena Smartphone App.
Linking up your 10R with the Sena Smartphone App (for Android or iPhone) allows you to configure device settings, set groups of intercom friends, and access an interactive quick start guide. The 10R also offers the ability to pair with up to two mobile phones for convenient hands-free calling.




---
Sena 10R Produktdetails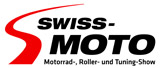 Visit us at the SWISS MOTO 19. - 22. February 2015 Zürich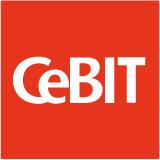 Visit us at the CeBIT Planet Reseller
16. - 20. March 2015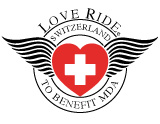 Loveride Switzerland 03.05.2015
Fundraiser favor muscle ill and disabled peoplee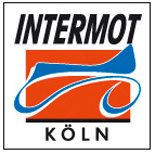 Visit us at the INTERMOT
International motorcycle, scooter and bike exhibition.