30K Adaptive Bluetooth® Mesh-Networking Communication System
Sena 30K Adaptive Mesh-Networking Communication System.
The 30K features Sena Adaptive Mesh-Networking technology allowing your group to seamlessly communicate, even if a rider falls out of range. With more connections and Mesh-Networking technology, the 30K is the next generation of communication.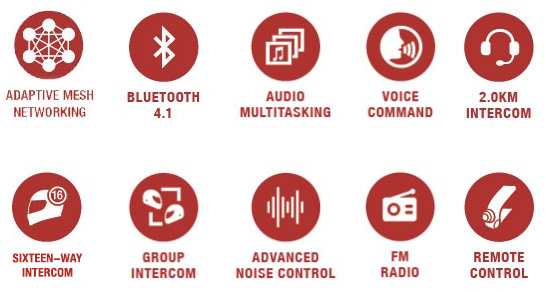 Adaptive Mesh-Networking, a step above.
Group communication simplified with Sena's cutting-edge new technology.
Sena Adaptive Mesh-Networking technology is about to change the way you communicate on your ride. Group intercom connections are made simple with Sena's new technology, when one of the group's riders goes out of range the Adaptive Mesh-Networking intelligently keeps the rest of the group in seamless communication. No longer will you have to worry about losing half of your connections due to sticky group intercom situations. Sena's 30K is one of the first mesh-network devices, which allows you to communicate with up to 16 riders at a range of up to 2 km (1.2 miles) with the 30K.

---

Now more connected than ever.
Don't leave your buddies in the dust.
The technological advance of Sena's Adaptive Mesh-Network communication has the ability to work in conjunction with Bluetooth allowing for more connections than ever before with the 30K. The 30K packs all of the capability necessary to ride in large groups. Designed with an innovative dual antenna and 2 separate processors, one for Bluetooth, and one for Adaptive Mesh-Network technology, the 30K has the ability to connect to each processor simultaneously with the new multi-operation feature. With the ability to dually connect to both Adaptive Mesh-Networking and Bluetooth 4.1, the 30K offers the connectivity you need while riding.

---



More ways to connect with riders everywhere.
Riding Connected Has Never Been So Easy.
The 30k is our smartest unit yet offering the versatility to connect through Adaptive Mesh-Networking technology, Bluetooth, or the new Sena RideConnected app. The Sena RideConnected App allows you to simply connect with riders all over the world through your mobile network. Connect with any rider in any situation with the 30K. Though the 30K has evolved to Adaptive Mesh-Networking technology, it still is Bluetooth compatible and able to connect to all other Sena and non-Sena devices. Answer phone calls, listen to GPS navigation, or jam out to the built-in FM radio all through the 30K.

---



Top of the line tech keeps you ahead of the curve.
More features to keep you riding in the right direction.
The 30K has a new quick charge feature that offers 4 hours of use after charging the device for just 15 minutes. With it's revolutionary dual-antenna, riders may now simultaneously use all of the features of the 30K, such as Adaptive Mesh-Networking and Bluetooth intercom. Once you're on the road, complete control of the 30K can be done through hands-free voice commands. Intuitive technology ensures safe, controlled riding as you seamlessly move through music, phone, and intercom features. The 30K is compatible with Sena's optional Handlebar Remote control as well as all of the 20S clamp accessories.

---

The 30K does the multitasking, so you can focus on your ride.
You control what you want to hear with Audio Multitasking™.
Sena 30K Audio Multitasking™ technology allows you to have a conversation via Adaptive Mesh-Networking technology while simultaneously operating Bluetooth operations such as streaming smartphone music, taking or making phone calls, or listening to turn-by-turn GPS navigation. No longer do users have to deal with the frustrations of interruption-based audio functions of past Bluetooth communication devices. Now audio features won't interrupt one another but simply overlay for a smooth listening experience. Amp up your ride with interweaving audio sources.
Sena 30K technical data
GENERAL
Talk time:
Bluetooth intercom: 13 hours
Mesh intercom: 8 hours
Operating temperature: -10°C - 55°C (14°F - 131°F)
Dimensions:
Main module: 102 mm x 56 mm x 27 mm ( 4.0 in x 2.2 in x 1.1 in)
Speaker: Driver unit 40 mm – thickness 6.5 mm
Boom microphon: length 190 mm
Weight:
Module: 61 g (2.15 oz)
MESH NETWORK
Mesh Intercom ™ Technology
BLUETOOTH
Bluetooth 4.1
Headset Profile (HSP)
Hands-Free Profile (HFP)
Advanced Audio Distribution Profile (A2DP)
Audio Video Remote Control Profile (AVRCP)
INTERCOM
Bluetooth intercom: Working distance up to 1.6 km (1.0 mile) in open terrain
Mesh intercom: Working distance up to 2.0 km (1.2 mile) in open terrain
AUDIO
Advanced Noise Control™
Built-in SBC Codec
Wide volume control
Sample rate: max. 48 kHz (DAC)
FM RADIO
Built-in FM radio with RDS AF (Radio Data System Alternate Frequencies)
Radio region: worldwide
Radio frequency specifications: 64 ~ 108MHz
10 preset station memory with automatic scan function
BATTERY
Charging time 1.5 hours
Quick Charge: 20 minutes of charging equals 5 hours Bluetooth intercom or 3 hours Mesh Intercom
Lithium Polymer Battery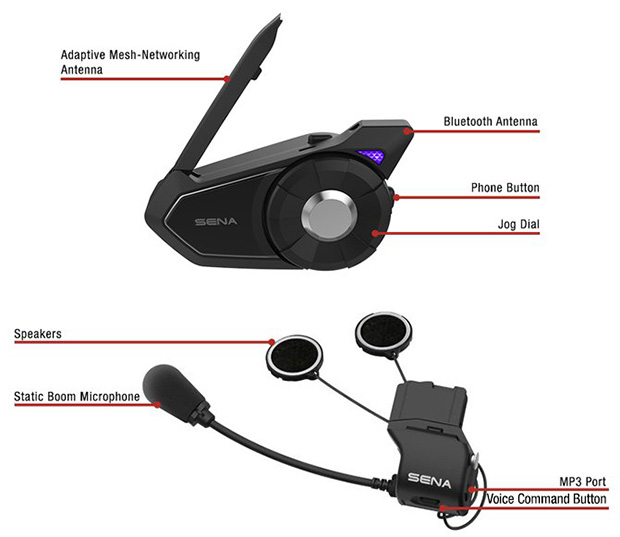 Click to enlarge


Sena 30K product videos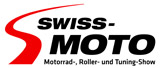 Visit us at the SWISS MOTO 19. - 22. February 2015 Zürich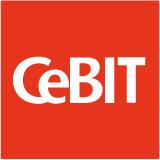 Visit us at the CeBIT Planet Reseller
16. - 20. March 2015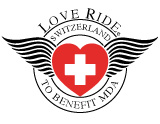 Loveride Switzerland 03.05.2015
Fundraiser favor muscle ill and disabled peoplee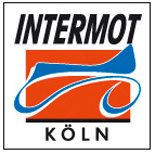 Visit us at the INTERMOT
International motorcycle, scooter and bike exhibition.